Heavy rain throughout southeast Michigan raises a lot of flood insurance questions, as cars, homes and basements often suffer from millions of dollars' worth of floodwater damage. The last couple of months alone, we've seen record amounts of rainfall, leading many Michigan residents asking what Michigan flood insurance will cover.
Will your homeowner insurance or auto insurance cover the cost to repair flood damage? Even with extensive insurance coverage, you may find your costs have to come out of pocket. Many insurance policies require a specific clause for flood issues.
Having a flood insurance policy is absolutely imperative to make sure that your house is fully covered. With spring being the rainiest season in Michigan, here are a few reasons it's beneficial to ensure you have flood insurance:
Flooding is the #1 natural hazard
The Federal Emergency Management Agency, FEMA, reports that flooding is the top natural disaster in the United States. In fact, there is a 26% chance you will experience flood damage during your standard 30-year mortgage. We believe this is the number one reason why you should have flood insurance in Michigan.
Your Homeowners Insurance Policy doesn't Cover Flooding
In Michigan, you have to purchase flood insurance separately, it is a stand-alone policy. A common misconception is that flood damage will be covered by a standard home insurance policy. This separate insurance policy will cover not only damages, but costs to repair, sandbagging, and moving furniture and debris.
Your House is in the FEMA Flood Zone
How do we know this? Because every single home in the country is in a FEMA flood zone. Although not all of these zones are the same, some are labeled high risk and others low risk. If you live in a high-risk flood zone, your mortgage company might even require you to obtain a separate flood insurance policy. FEMA provides an online education center where you can learn about these zones and look at the flood risk map. Regardless, it's always best to have the affordable coverage you need just in case of a flood.
It Actually is Affordable
Michigan flood insurance costs as little as $2 a day. Check with your local insurance agent to get a full quote, but you can expect to spend about $700 per year. That might sound like a lot, but considering the alternative costs if you're hit with a flood, it's very affordable. Think about what it would cost to have to move, lose personal belongings, pay for new flooring or cabinetry, etc. The cost for flood insurance is worth the peace of mind it brings.
Looking to Buy Flood insurance in Michigan? Ask your Local Insurance Agent.
The best part about working with an independent insurance agent is that we always have your best interest in mind, no matter what. We deliver knowledge and expertise to get the best policy for your needs. Here are a few questions we can answer about flood insurance policies:
What flood zone do you live in?
What's exactly covered in your flood insurance policy?
What should you do if you need to make a claim?
How can you pay for your flood insurance policy?
Will there be any additional expenses?
How long will it take for your flood insurance to go into effect? (typically, it's 30 days)
Here are a few tips if you're experiencing flood or water damage:
Home:
Remove as much water as possible by mopping and blotting.
Use fans to circulate the air to assist in drying.
Call for professional help immediately.
An ordinary household vacuum will not work to remove water.
Do not use electrical appliances while on wet carpet or wet floors.
Do not go into rooms with standing water if the electricity is on.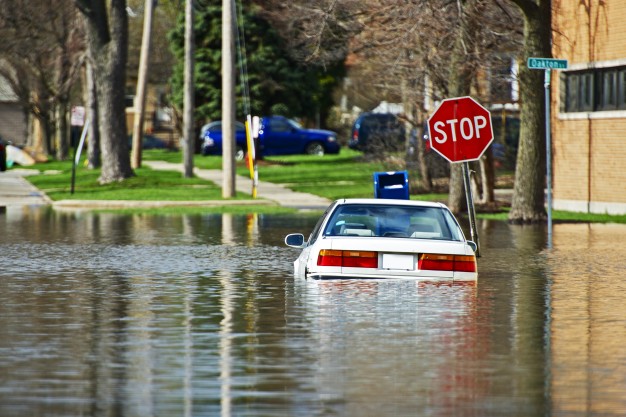 It's also necessary to take precautions when driving, as your Michigan auto insurance may have flood related policy coverages. If you experience flood damage to your car in Michigan, you will need to review your insurance policies to see if you're covered.
Driving and Automobile:
Take extra caution on roads. Water over the road is often much deeper than it looks. What might appear to be a shallow puddle might actually be a deep pothole.
Slow down and leave room in front of your vehicle when driving in wet conditions. This helps to reduce the chance of hydroplaning and rear-ending another vehicle.
Check the wear on your tires. Worn tires can be extremely hazardous on wet roads, because they have an increased risk of hydroplaning.