How to Create a Fire Escape Plan
As a homeowner insurance agent in Michigan, when we talk about house fires protection, we hear all too often: "It won't happen to me!" But U.S. fire departments respond to nearly 370,000 residential house fires every year. House fires happen more frequently than you'd think, and they are devastating.
Let's take a look at a few house fire statistics:
Every day, 36 people are injured as a result of a fire in the home.
90% of all fire-related deaths are caused by house fires.
7 people perish in a home fire each day.
50% of house fire deaths are reported from those that occur overnight while you are asleep.
Once a fire starts in the home, it can spread very quickly and overwhelm your house with thick, toxic smoke in under two minutes. This means you and your family have little time to escape once the fire alarm is triggered. Even if you think you know the layout of your home and what you would do if a fire broke out, once smoke has filled the air, you can become disoriented. Lack of oxygen from smoke consumption makes it difficult to breathe as well, so you could become unconscious before you can safely escape.
It's imperative that you have a fire escape plan in place beforehand. Here is a simple and easy guide to help you create a fire escape plan, should the unexpected happen, you and your family have a greater chance of getting out safely.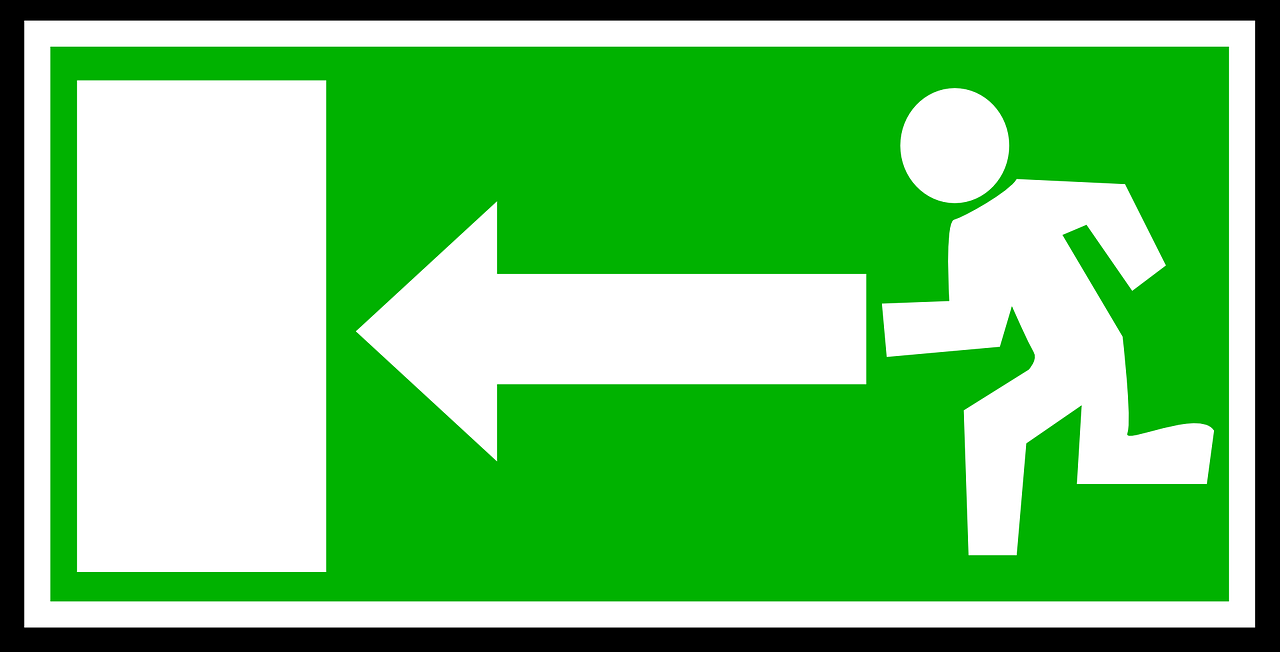 ONE: DRAW A FLOOR MAP OF YOUR HOME
Simply use a blank sheet of paper – or grid paper if you prefer – to draw out a basic map of each floor of your home. Include every room and be sure to mark all doors and windows. Take note of smoke alarms, fire extinguishers, fire masks and kits. This will serve as a foundation for the rest of the fire escape planning you will complete in the next steps.
TWO: MAP OUT ALL POSSIBLE ESCAPE ROUTES
Using the map you just drew, identify all possible exits and escape routes. Make sure to include at least two possible routes for each room in the house. You will have your obvious path such as the front or back door (if clear of smoke), but also make sure to include patio sliders and even windows, as a last resort. If there are obstacles along any of these paths, be sure to mark them – these can be anything from windows that knowingly stick, security bars or heavy furniture. These could debilitate you in the case of a real emergency, so it's important to know ahead of time.
THREE: CHOOSE A MEETING SPOT OUTSIDE
Designating a preset meeting spot will ensure that everyone in the family can quickly and easily be accounted for and can find each other once free from the fire. This spot should be easy to identify for all members of the family (even children), such as a light post or mailbox, and be a safe distance from your house. If the fire department has not already been called, this will be the first action item once you reach this spot.
FOUR: DISCUSS THE ESCAPE PLAN WITH YOUR FAMILY
When a fire breaks out, tensions run high and your adrenaline is through the roof. Because of this, you will want to make sure everyone in your family is aware of the plan – in great detail. That's why it's important to talk about the plan well in advance and answer any questions your children may have. Children need to know and understand the plan in its entirety so that they can steer their own course if necessary. Plan backup routes as well and inform everyone in the home of all possible escape plans.
Always explain the dangers of hiding during a fire emergency to your children. Many times, kids think hiding under the bed or inside a closet will keep them safe, when in fact, it's important they understand how dangerous hiding would be.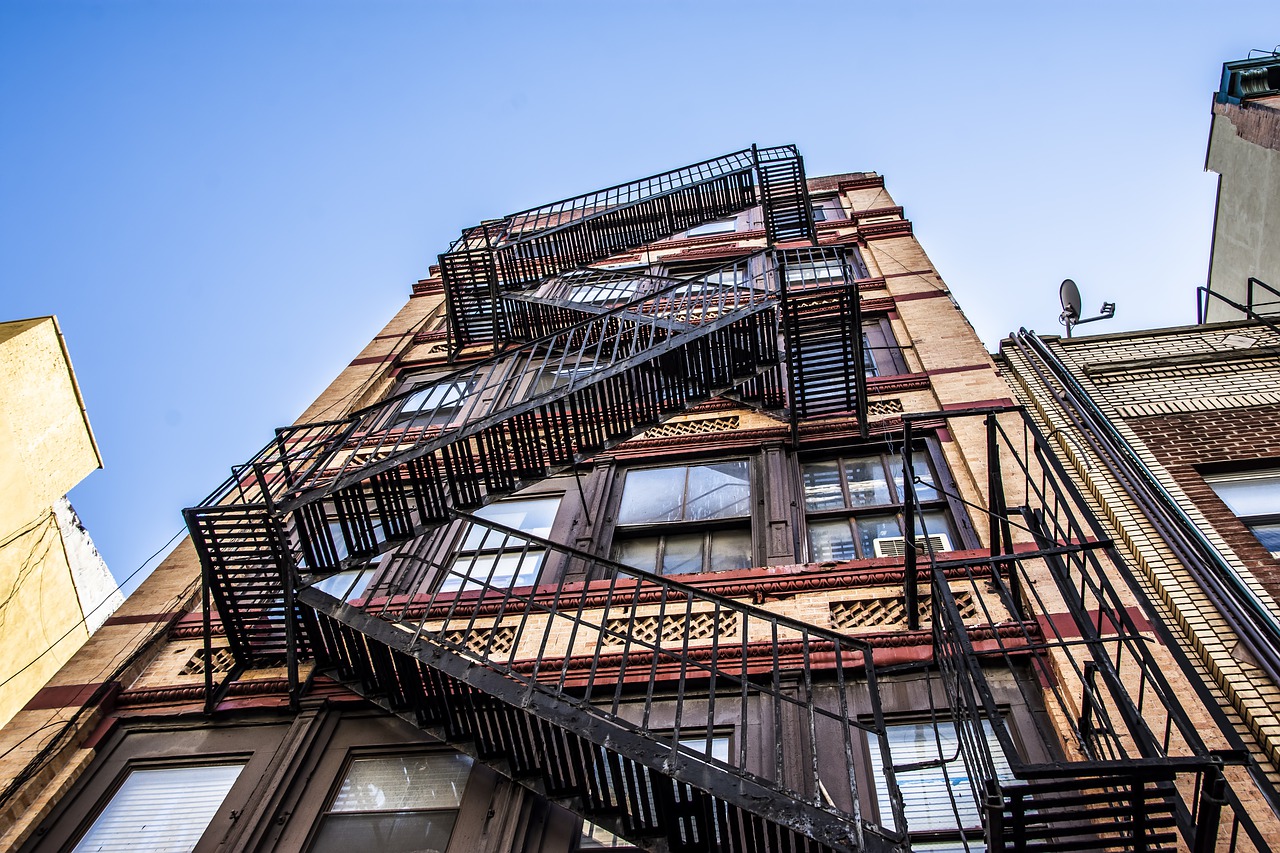 FIVE: ASSIGN ALL ADULTS A SPECIFIC JOB
All adults, including older children, should have a responsibility if a fire occurs. Delegating tasks helps everyone get to safety quickly and easily. For example, assign one adult the task of taking care of the children, while another adult can be tasked with locating and gathering pets.
SIX: PRACTICE FIRE DRILLS
It's important that you run through the plan several times to measure the effectiveness of the escape plan. Everyone in the home should take part in this activity, including pets, and it should be performed once every six months to ensure accuracy. Time your escape, because you will want this to take less than two minutes every time. Use secondary routes and prepare a backup plan for instances when main paths are not accessible.
AFTER THE FIRE
Everything will be in disarray immediately following a fire, and it will be devastating. In the days following a house fire, your home insurance agent will need to step in and get involved to properly assess the damage and begin a fire insurance claim.
Preparation is key. While having this fire escape plan is of the utmost importance to increase the chance of survival, if you lose everything – your home and your possessions – your home insurance is there to help you get your life back on track. We specialize in creating home insurance policies with coverages for natural disasters such as a fire. If you would like to talk about these options, contact Entrust Insurance today.