Buying your first home is exciting, but it can also be overwhelming and stressful. We know you've worked hard to make this investment, so you want to be sure that you choose an insurance policy that will protect your investment effectively. With a number of other factors and expenses in the home buying process, your homeowner's insurance policy can often be overlooked.
A standard homeowner's policy will cover the structure, other buildings, your personal contents, personal liability and additional living expenses if a covered claim causes you to live elsewhere during repairs. However, an insurance policy is not a maintenance policy. It is designed to help you recover from the unexpected. Normal wear and tear of property is not covered, nor is damage resulting from something that isn't "sudden and accidental"- such as a leaking roof or pest infestation.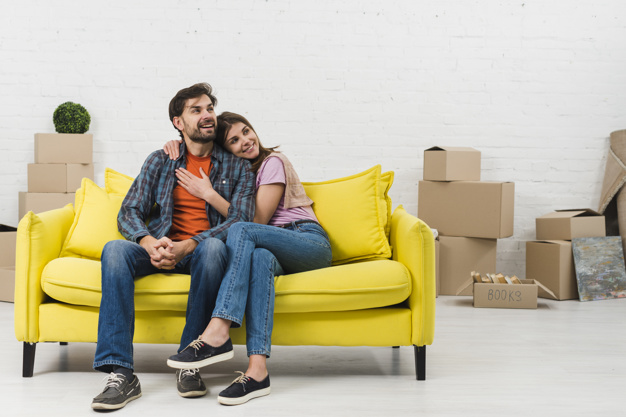 Before you make an offer, a few things to consider…
The insurance coverage process of buying your first home doesn't necessarily begin after you've chosen your new home. There are factors to consider as you're looking for your new home, such as:
What is the age of the home?
When were the last updates or repairs to electrical, plumbing, heating and the roof?
Are there any current concerns that may cause a problem to insure such as issues with the home's foundation or roof?
Did the previous owner ever have insurance claims?
Do you currently have pets or plan on getting one in the future? Your homeowners policy may have additional cost for the liability of dangerous breeds of dogs or farm animals.
Is your house in a flood zone? Standard homeowners insurance does not cover flooding. You must purchase a separate policy in order to receive flood insurance benefits.
Does your home have other risks to consider such as a swimming pool or trampoline?
What type of construction and materials are used?
Purchase the right coverage for you and your home
While saving money on your home insurance, it's important not to skimp on coverage. A standard home insurance policy typically offers protection from a variety of potential risks, such as liability to damage from weather-related perils. But you may want to adjust or add coverage, depending on your home's design, build, location, interior, or your furnishings.
The price of home insurance can vary from carrier to carrier because each provider has a different algorithm for determining your premium. This is one reason why it's a good idea to work with a local Michigan insurance agent. We can potentially save you hundreds of dollars by either collecting a few different quotes – or possibly bundling your home and auto insurance.