There are only three insurance companies in Michigan that offer service line insurance. You might be wondering if you need this special type of insurance, and the short answer is, absolutely yes! Because of the inconsistent weather that we experience in Michigan, service line insurance can protect you from a substantial financial burden. Imagine how devastating it would be if something were to happen, such as the sewer line to your home bursting.
What exactly is service line insurance coverage? It is a type of insurance that protects your home's pipes or wiring. This coverage isn't only for yourself and your home, but it could also protect neighboring property if your service lines cause damage.
In many cases, homeowners assume that their service lines are covered in their standard homeowners insurance policy. However, it is actually a separate, special coverage that you need to purchase in addition to your home insurance policy.
What Types of Service Lines are Covered?
Coverage plans can vary, however, most of the following types of service lines are included:
Water
Sewer
Electrical Wiring
Compressed Air
Gas
Communication
Data-Transmission Wiring
Waste Disposal
It is so important to have this elective service line coverage because without these lines functional, your home can become inhabitable. The costs to repair these types of lines are typically thousands of dollars. Additionally, you will have to repair or replace damaged lines quickly in order to save yourself from further loss.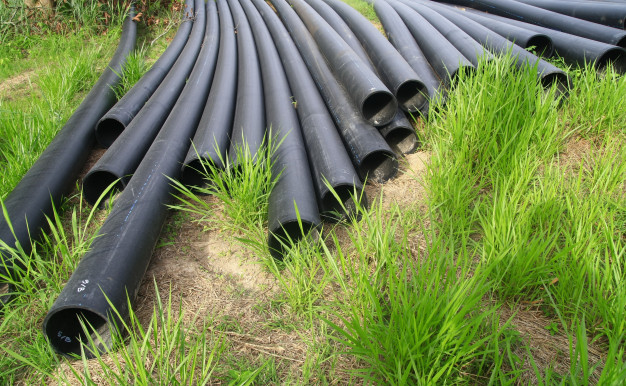 What Does Service Line Protection Coverage Include?
Service line coverage includes more than just the lines themselves. There is much more to this coverage because of the consequential damage after a line break or burst pipe. You should talk to your insurance agent about ensuring the coverage includes the following:
Line specific:

Wear and tear
Corrosion
Rust
Mechanical breakdown
Freezing/frosting
Tree or root invasion

Repair or replacement of damage to service line in the claim
Excavation costs
Expediting expenses
Loss of use or additional living expenses (in the event you are unable to remain in your home until repairs are complete)
Outdoor property repairs (to repair damage to your property and other property in the process of repairing the damage)
In looking for the right service line coverage, you should work with your insurance agent to make sure you know exactly what will be protected. You might also consider a policy that will provide coverage for liability costs in case you become legally responsible for others' loss. Another inclusion to ask about is whether the policy will cover added costs for environmentally friendly (energy or water efficiency) replacements. There will likely be a deductible with your service line coverage, so keep that in mind when talking to your insurance agent about options.
Are There Any Exclusions?
Most service line insurance policies have specific exclusions. It's good to know what those are up front. Common exclusions include:
Relocation of wiring or pipes
Septic systems
Replacement of water wells, motors, or pumps
Damage from service lines that are being dismantled, serviced, or installed
Wiring or piping that runs through a building or a body of water
Entrust Insurance works with Safeco Insurance Company to offer this specialty service line coverage to its Michigan homeowners insurance clients. Getting a quote is easy and fast, and we will make sure your policy meets your exact needs!